Choosing An Auditor For Your School
Posted on April 6, 2021 by Oozle Media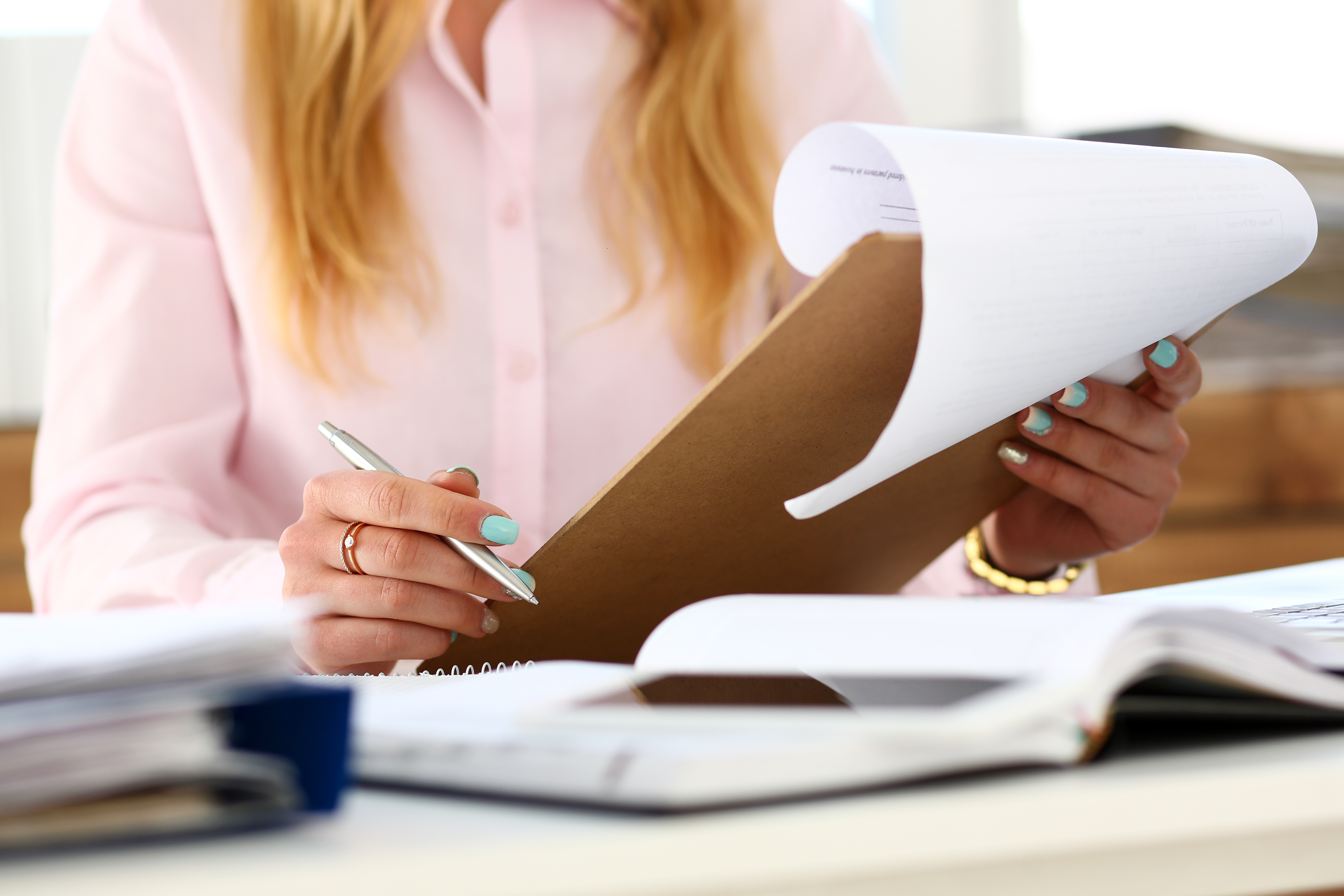 While an auditor must maintain their independence from the schools, auditors often play a significant role as the school manages its student financial aid responsibilities. A smooth audit and a great relationship with your auditor is the foundation for a school to wade through the obligations a school is involved with student financial aid.
At Lightheart, Sanders and Associates, we specialize in audits for beauty school clients. When you work with us, you can be certain that you're partnering with a firm that understands the importance of the audit process.
Before you decide on an accounting firm, it's important to understand what to look for in an auditor. Let's break it down!

Who Can Perform a Student Financial Aid Audit?
There are approximately 138,000 accounting firms in the U.S. However, not every firm is qualified to perform a student financial aid audit.
First, some firms do not perform audits. There are many reasons but the main reason a firm would avoid performing audits is the additional cost, liability, and scrutiny. The audit world is full of standards to ensure firms are performing the necessary tasks to meet the expected quality of a CPA firm. These standards focus on how an audit is performed, what the auditors say in their report, and general requirements of training, proficiency, independence, and due professional care.
Those standards are promulgated by the Auditing Standards Board. Firms that perform audits are required to participate in the Peer Review Program. This program is where another firm reviews the work of the firm to determine if they performed the audit per the standards.
All of this additional work to understand those rules, the cost of paying another firm to come in to evaluate your work, reporting to governing bodies can be overwhelming to a firm that doesn't have a focused audit team. As result, you can reduce the number of potential auditors by asking firms if they perform audits.
Second, student financial aid audits are government audits. In addition to the requirements to perform audits, government audits have additional rules and regulations. Those are commonly referred to as the "Yellow Book" and the audit prepared using those rules is called a "yellow book audit".
The standards focus on Independence, Due Care, Continuing Education, Supervision, and Quality control. Because of these additional requirements, CPA firms often will not perform these types of audits unless they do enough for it to make sense economically. The follow-up question to a prospective firm is if they are qualified to perform yellow book audits.
Third, even within the CPA firms who perform Yellow Book audits, there are many varying areas of expertise. Yellow Book covers all aspects of government entities including cities, schools, state agencies, federal programs, etc. Each of these areas often has its own set of rules and regulations that affect how and what a CPA is supposed to do to appropriately perform the audit.
As a result, some firms specialize in all of those different areas. Some firms have found areas that are similar and can balance the needs of those areas. However, many require time and effort to know and understand the rules and there is little crossover. Does the firm perform student financial aid audits?
How Do I Choose The Right Firm?
You have now narrowed your choices down to firms qualified with the necessary knowledge and understanding to perform the audit. Since the standards are specific and the audit guide dictates to firms what procedures to take, does it matter which firm you go with? While the look of the report and the steps a firm takes to issues the report are similar, there are differences between firms.
Choosing the right firm for your school is like choosing the right shoe. You have successfully narrowed the choices down to shoes that can do the job, but now it is time to figure out which shoe fits best. You need to evaluate what you are looking for in your relationship ship, what aspects of a firm are important to your needs. There are many great firms in the student financial aid industry.
Here are some things to consider:
Fees
This is one of the first questions asked for firms but oddly is not the most important question in terms of the relationship. Some schools are simply looking for the most cost-effective solution to the requirement to obtain a financial and compliance audit. The school does not care if steps are skipped, support is limited, or the firm does not invest in staying up to date which are the areas that often are decreased to compensate for lower fees. On the other side, many firms bring significant value to the relationship but that value might not be useful to the school.
Size
The size of the firm can be a two-edged sword. Certainly, larger firms tend to have more internal resources for handling complex issues. The greater number of staff can mean it is easier to handle larger audits. Their size, however, can mean higher fees since work has to go through more steps of review. It can mean that the individual doing the bulk of the work might not have the authority to make decisions on critical issues. There also tends to be more turnover from new staff to promotions and such that could cause you to see higher turnover in the staff performing the audit. A smaller firm will have fewer people involved in the audit and more hands-on involvement from management/ownership.
Communication
It is easy to say that since you are the client, you should be able to dictate how you are going to communicate and deliver the information. However, our experience is that pushing firms outside of their designed approach tends to cause delays, problems, and hiccups in the audit process. This leads to frustration between clients and firms.
Understanding how the firm prefers to receive and perform certain procedures is critical as you outline the relationship you will have. Some firms leverage technology significantly to safely exchange information, deliver reports, and other aspects of the audit. How and what information will be expected to be sent to the auditor varies from firm to firm. Technology use either can make communication between the school and auditor easy or can create many problems.
Industry Knowledge
Even with narrowing the firms down to those that know and understand the student financial aid audits, there are varying differences in focus from firms. Consider the differing needs between your beauty school and an allied health school. What about your single location versus a nationwide entity of 50 campuses? The different characteristics of proprietary schools create many different needs and expectations of firms.
Personality
This seems like an odd thing to consider but firms do have a personality. It is often a product of the personality of the leadership of the firm. Finding a firm that you feel comfortable with talking to about difficult issues is critical to find a firm that works best for you. Things to consider is how easy is to talk to your audit team. Is the auditor able to talk about complex accounting or auditing issues in a way that you can understand? Do they take the time to help you understand the problems and issues?
Tips For Choosing a Firm
There are two key aspects to consider when choosing an audit firm. First, evaluating the skills, knowledge, and expertise of the firm as it relates to performing the audits and their involvement and understanding in the beauty industry. Second, the approach, methodology of a firm has a tremendous influence on the relationship of the school and the audit firm. Selecting the right firm can give the school a major tool in successfully meeting the regulatory requirements.
Questions To Ask
Do you perform audits?
Are you Yellow Book qualified?
How many (or how well) do you know the Student Financial Aid Audits?
What percent or how many Beauty Schools do you have as clients?
How many people will be involved in my audit?
Whom will I have the most contact with?
How is information exchanged between us?
How are findings handled?
How often are auditors changed from client to client?
Describe your ideal school client?
What are the most important aspects of the relationship between school/audit firms?
Contact Us Today
If you want a partner who will have your back throughout the audit process, we're here for you. Lightheart, Sanders and Associates have the experience, knowledge, and technological savvy to make your beauty school audit process as seamless as possible. Contact us today to learn more about our CPA firm!